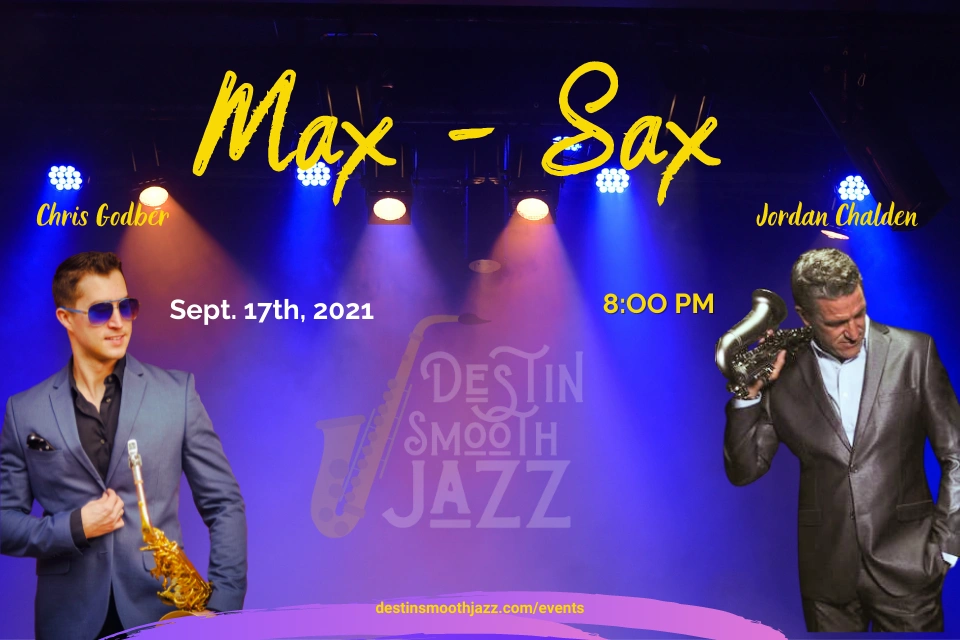 Chris Goodber . Jordan Chalden
This collaboration has been two years in the making and now two of the hottest jazz saxophonists on the gulf coast are coming together for Max Sax. Chris Godber commands a large following from Destin, Panama City, and Dothan, while Jordan Chalden is highly sought from Biloxi to New Orleans and is no stranger to jazz fans in the local area.
These two dynamic artists are sure to kindle a relationship and a show that will put them in high demand, but Destin Smooth Jazz fans are fortunate to see this first-time phenomenon in gulf coast smooth jazz along. Each of these gentlemen is a star in their own right, so we thought what a better way to celebrate Jazzy Ray's birthday than with Max Sax. This will undoubtedly be a fantastic show, and each artist will bring their big followings, so be sure to get your tickets early, as we expect this to be a sell-out for this limited seating event.